Hey all; some quick updates. My upcoming thriller BRAEK, recently screened at the BERLIN FILM MARKET which has resulted in offers on the table from distributors – we shall see. You can check out our SALES TRAILER above! NOTE: I do expect a TITLE change for the film once we lock distribution.
Moreover the flick recently had its USA Festival premiere at the MIDWEST WEIRDFEST. Co Writer and Star Kevin Interdonato was there to represent the film and thankfully it was well received. Thank you to Weirdfest organizer Dean Bertram for having us and to all who attended!
Moreover, the film wound up winning two awards at the Fest. One for BEST MALE PERFORMANCE (to Kevin Interdonato) and one for BEST SUPPORTING FEMALE PERFORMANCE ( to Alix Lane). Congrats to both! Check out a pic from he Fest and some social media reactions to the film below.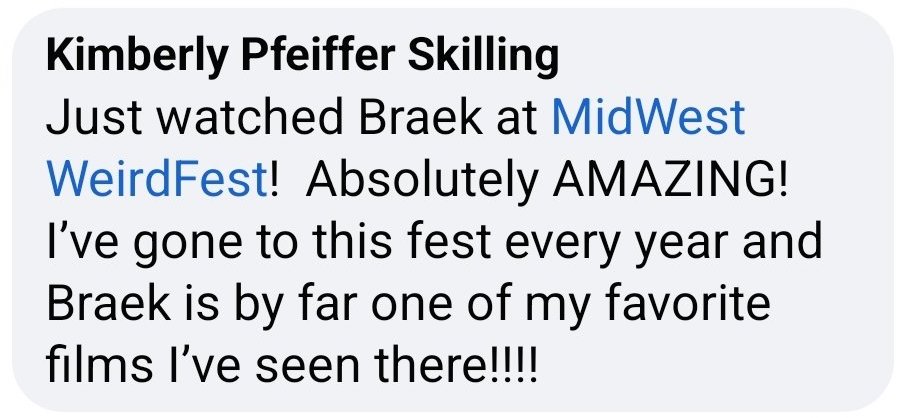 by